Last update: Monday, August 28, 2017
President
Check your Hspp Email
Contact
Shift Calendars
Bursaries
Committees

If you want to send stuff to the Guardian,
Send it to:
unifornews@hotmail.com
2012-2017 contract
Unifor 1119
Formerly Communications, Energy, Paperworkers Union


Unifor 1119 and its over 300 active members wish everyone a Happy Holiday and a Prosperous New Year. We look forward to a New Year of continued support to our Community. A community we have been proud to promote and support for many years.
This past year has been very difficult, and a real test for our membership; with the closure of the Paper Machine we lost nearly 140 good jobs this past summer. Unifor 1119 continues to look for ways to lessen the impact of such a major Lay Off on our Members and our Community.
Our members have shown incredible Support and Solidarity for each other throughout this difficult time.
Unifor is Canada's largest private sector Union representing more than 310,000 workers. Unifor looks forward to working with the new federal government to strengthen things like the Canadian Coast Guard and other vital services that have seen drastic cuts by the former Conservative government.
Unifor intends to work with governments of all types to ensure Canada keeps good paying jobs in Canada by halting any further closures, and to strengthen the Forest industry where ever possible.
Unifor 1119 is engaged with our local community and participates in community Events, Clubs, Leagues and Charities that make our community a caring place and a place we are all proud to call home.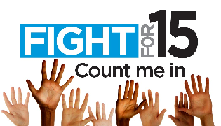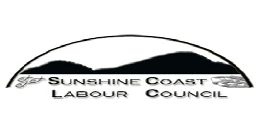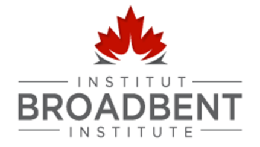 Meeting Dates
H/W Form
Elections Financing
Paper Machine Closure



Unifor Members Dave Strom and
Don Rheaume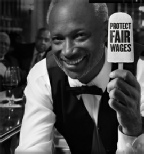 Did you know that decent wages help build a strong economy?
A decent wage enhances your life and enables you to afford to live well. But decent wages also benefit everyone.
Did you know that household spending drives 54% of Canada's Gross Domestic Product (GDP)? That's people like you and I simply living our lives. So it is pretty clear to see that when we have decent living wages, we also have better purchasing power to put back into our communities and drive the economy, which in turn benefits everyone – consumers and businesses.
The labour movement has always fought for decent wages, not just for our members, but for all Canadians and their communities. The presence of union wages benefits non-union workers too. When decent union wages are present in a community other comparable employers need to provide similar or better wages and benefits in order to attract the workers they need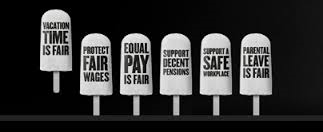 Click above picture for video
Fairness Works